Spotlight on Meghan Donaghue, GWS Undergraduate Representative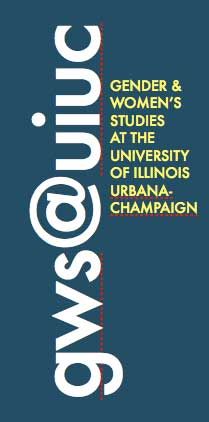 What are your academic and/or career interests?
I plan on pursuing a law degree, specifically human rights law. I would like to someday work for the United Nations Entity for Gender Equality and Empowerment of Women in order to make a positive difference in the lives of women around the world.
Why did you choose Gender and Women's Studies?
I was initially an art major but changed it before I got to college. I was looking through the majors University of Iowa offers (I'm a transfer student) and immediately knew their Gender and Women's Studies program was for me. When I transferred here to University of Illinois, I kept the same major and have been learning new concepts and theories in each new class I take!
What have you enjoyed most about GWS? What surprises you about the field of GWS?
I was surprised how interwoven GWS is with other departments. It has a lot of elements from sociology, history, psychology, philosophy, and more - depending on which classes you take - which I really enjoy.
What has been your favorite class in GWS and why?
So far, my favorite GWS class was Working for Social Justice that I took at University of Iowa. It was only two semester hours, but we went to a lot of lectures by guest speakers on campus, focused a lot on activist work within your community and NGOs. I loved how interactive the class was and how we weren't in the classroom often - I learned so much and it definitely opened my mind to many more possibilities in terms of doing activist work in the future.
What do you do outside of class?
Outside of class, I am an active member of Alpha Epsilon Phi sorority, as well as part of the Pre-Law Club and a member of Lean In. I also hope to start volunteering at the Women's Resource Center!
As the GWS undergrad representative, what goals or plans would you like to achieve?
I would love to be a part of creating a GWS RSO! The members (GWS majors, minors or anyone who wants to join!) of the organization would create events we as a group are interested in (such as social justice advocacy, etc.) Additionally, I would also like to create more fun events or hangouts GWS majors and minors could attend to get to know each other more such as bowling, getting coffee, and more where we could get to know each other more.
Join the GWS Department, give a gift, or email gws-email@illinois.edu for more information.