GWS Grad Student Representative Megan Gargiulo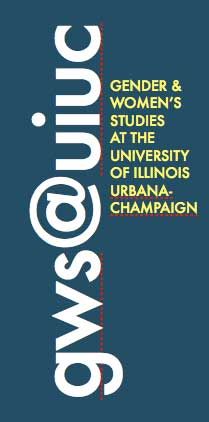 I am a second-year doctoral student from in the Department of Spanish and Portuguese with a focus on colonial Latin American literatures and cultures. My research interests center on the representation of women and other gender minorities, especially as it pertains to sexuality and race, in colonial documents during the late colonial period (18th and 19th centuries). I am also interested in Enlightenment discourse circulated through Latin American about female and/or "non-normative" bodies. Because of my interest in gender, sexuality, and their intersections with race, the graduate minor in Gender and Women's Studies is essential to my research.
My most recent conference presentations were at the November 2015 Midwest Modern Language Association (MMLA) conference in Columbus, Ohio, where I presented the paper "Off With Her Breasts!: La mujer despedazada y la creación de un sujeto masculino en la poesía de Oliverio Girondo" ["Off With Her Breasts!: Women in Pieces and the Creation of a Masculine Subject in the Poetry of Oliverio Girondo"], and at the May 2015 Latin American Studies Association (LASA) international conference in San Juan, Puerto Rico, where I presented the paper "Madres monstruosas: Las representaciones de las mujeres negras en la Gazeta de México (1784)" ["Monstrous Mothers: Representations of Black Women in the Gazeta de México (1784)"]. I am lucky to have an excellent adviser in Dr. Mariselle Meléndez, who has pushed me to write some of my best papers and present them in these forums. I hope to present again at LASA in 2017 on the topic of food and gender in colonial Mexican newspapers.
While I am currently only in my second class at GWS, I have loved getting to know students from different disciplines who are passionate about the same issues that I am, and learning from each person's unique approaches to the texts. My GWS classes have always felt like active, inclusive, and respectful arenas for debate, and have helped me to learn about and critique my own worldview and privilege. I loved my Queer Theories and Methods class with Dr. Fiona Ngô last semester, because she always pushed us to do our best work. I felt like I left her class many, many times smarter than I entered. I am just as excited about my Feminist Theories and Methods class with Dr. Mimi Nguyen this semester. I feel honored to represent the friends I have made in these classes, and all graduate students in GWS, as their graduate representative.
Prior to coming to graduate school, I attended the University of Mississippi in my home state of Mississippi, and spent a year in Coria, Extremadura, Spain, teaching English through the "Auxiliares de conversación" program. Outside of class, I love traveling, exercising with my friends at BodyPump and cycling classes, practicing yoga, and dancing at Defy Gravity in Champaign (which is a great environment for body positivity!). I'm a huge fan of podcasts – NPR Politics, Note to Self, and 2 Dope Queens are some of my favorites. I also enjoy hosting movie nights with friends, cooking, journaling, reading, and eating anything involving mangos.
Join the GWS Department, give a gift, or email gws-email@illinois.edu for more information.