GWS Spotlight on Gabriela Hinner, GWS Major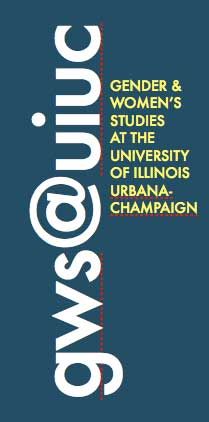 Gabriela Hinner, who goes by Gabby, is a senior in Gender and Women's Studies. Like nearly all GWS students, she has a lot of demands on her time. Gabby's case is different, however, because one of her commitments is completing a second degree in Bioengineering. Why did she choose this unusual and challenging combination? Gabby's long-term goal is to become a physician in the field of obstetrics and gynecology, and she believes that the two degrees provide an excellent foundation.
Bioengineering, Gabby explains, gives her a background in the electronic and mechanical devices patients often use, and she believes that's an important asset for a physician. As a bioengineering student, she's also been able to take advantage of some amazing opportunities, such as working at the Bioacoustics Research Laboratory this past summer, where scientists are using ultrasound to measure changes in the acoustic properties of treated and untreated cancer cells.
Gabby's bioengineering classes deal mostly with the physical properties of the human body, but, she says, "physicians are dealing with actual human beings." That's where her coursework in GWS becomes just as important as her science studies. Gabby knows that physicians need to take into account the individual differences of their patients, such as their socio-economic background and their access to quality health care. She is particularly interested in serving female populations who may not have positive experiences with gynecology. She'd like to help teenagers, for instance, whose first exam can range from awkward to excruciating, to feel more comfortable and open about what happens in their doctor's office.
Gabby also enjoys GWS because of the diversity of the classes available, and the variety of topics in the discussion sections. She's really enjoying her Children and Youth Literature class this semester, but her favorite GWS courses so far have been Feminist Theories and Methods with Mimi Nguyen and Queer Lives, Queer Politics with Mel Stanfill. She admits that when she came into GWS she thought she already knew all about feminist and gender studies, but she soon realized she wanted "a more academic understanding of what seems like commonsense." Her feminist theory class, she says, "got at the core of what I wanted to learn. Feminist theory motivated me to get a degree in GWS."

Gabby admits that her schedule can be overwhelming at times, especially now that's she's busy applying to medical schools. She also has to factor in her position as tenor saxophone section leader in the University of Illinois marching band. The time commitment and travel might seem to be pushing the boundaries for someone whose schedule is already more than full, but Gabby insists that marching band has taught her good time management. It keeps her to a schedule, she says, along with her paper planners and to-do lists. Above all, she says, what keeps her on track is support from her family and friends. The other important thing is to take time to celebrate her accomplishments. Her mother has promised to adopt her a cat as a graduation present, Gabby says, and "that's what is getting me through!"
Join the GWS Department, give a gift, or email gws-email@illinois.edu for more information.