Spotlight on GWS Alumni Sarah Alò
Sarah Alò always wanted to do comedy, so after graduating from the U of I in 2012, she took a comedy writing class at Second City. She enjoyed it so much she enrolled in their improv program. That was when she realized that being a woman automatically put her at a disadvantage. Sarah says she got a lot of "pushback" from male commedians who didn't seem to understand her message, and she struggled to find her voice in front of an audience of mostly men. She became increasingly frustrated with the male-dominated comedy scene in Chicago, as well as the sexism and racism she regularly encountered.
When Sarah wrote a sketch about cat-calling, fellow actress Flavia Borges saw it and contacted her. It was the perfect opportunity to produce what Sarah calls "a female-driven creation." Flavia and Sarah began writing together in fall 2016. They hosted focus groups of women in their age group to find out what kinds of media they consumed, and what issues were important to them. Together with actress Devon Carson, they began developing three female characters and thinking about what kind of world they would inhabit.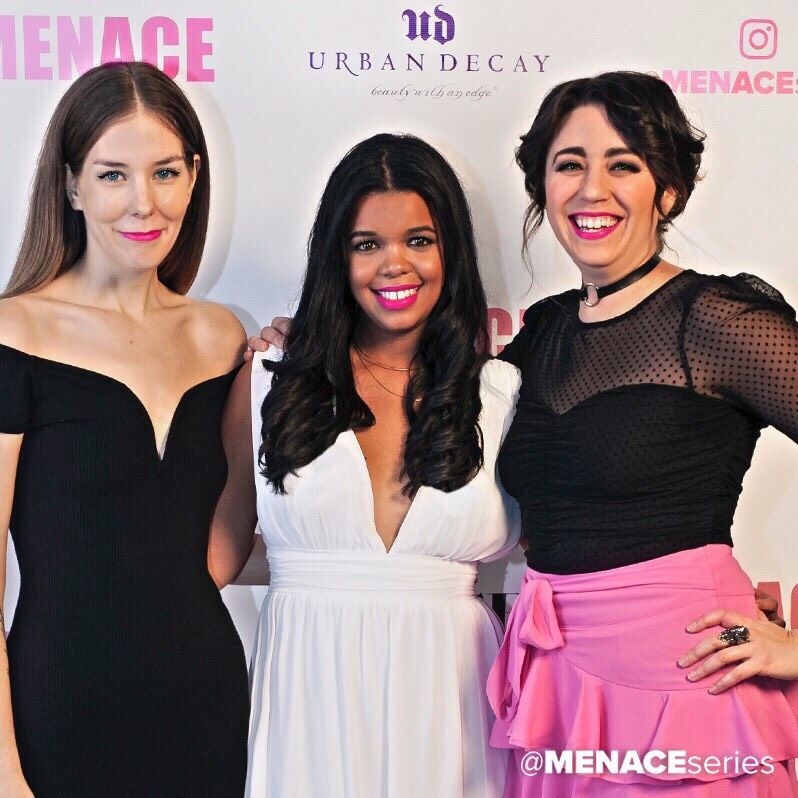 And then the election happened. It inspired them with a new direction, and a new urgency. The world they imagine in their microseries, Menace, Sarah says, is an extreme version of what's happening today. Menace is what Sarah calls a feminist dystopian dark comedy; inspired by the resurgence of male pride and men's rights groups, the microseries explores how three women survive a wave of femicide hiding out in a small apartment. But Menace isn't just about women fighting male power and privilege, it's also about the conflicts between women. As Sarah explains, "in these terrible situations, we need to come together, listen to each other, and respect each other's differences."
So far Menace, released on Instagram, has inspired marvelous reviews, and was featured on the cover of the Chicago Reader. The 13 episodes have totaled over 250,000 views, and received many heartfelt responses from their audience.
Sarah says GWS was a "transformative program" for her, and her coursework continues to influence her writing and filmmaking. Everyone should take a GWS course,' she says, just to learn "to be a good human.'
Sarah Alò with co-stars Flavia Borges and Devon Carson